UV-Packer 3 Press Release (www.uv-packer.com)
Wiesbaden, 2021-02-22


3d-io (www.3d-plugin.com) is thrilled to announce the launch of our free, fast and automatic UV-Packer for Blender. This advanced UV crunching add-on will be available on Monday, February 22, 2021 on the official homepage:
www.uv-packer.com (Free Download)
https://youtu.be/LHkrN4eGTOE (Featurette)
UV-Packer Add-on for Blender stands out due to its power to optimally pack UV sheets with a single click, without tedious manual work. It is unrivalled when it comes to crunching thousands of UV islands and millions of polygons in minimum time. The modern architecture of the application also features precise padding, UV tiling support, multithreading, maximized UV area use and no overlapping. As such it is specifically designed to serve the need of 3D artists, game studios, arch-viz, photogrammetry, industry and 3D product designers.
3d-io GmbH features a decade long tradition of developing amazing unwrapping and texturing tools. The software has been stress-tested for 10 years worldwide with millions of assets and polished in heavy production environments.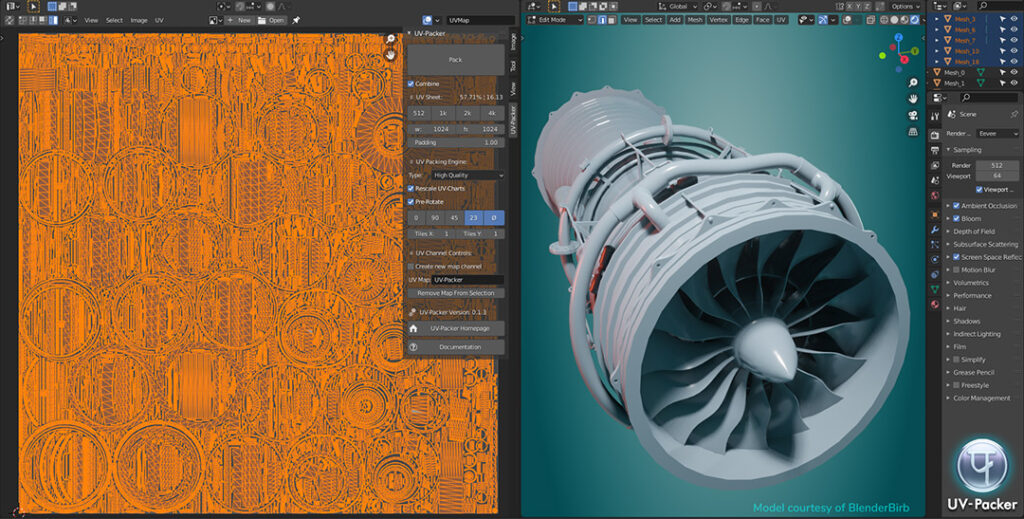 Get the free UV-Packer for Blender and see it in action yourself!