Meet us on 22. March 2018 for our MarvelousDesigner InfoTag in Wiesbaden!
Weltenbauer, Lydia Schiller and Igor Posavec (www.3d-plugin.com) present Marvelous Designer, the ultimate 3d software tool for designing, sewing, simulating and rendering textiles in Vray or Unreal Engine.
See first-hand how Marvelous Designer can revolutionize your production pipeline and give you decisive advantages against your competition.
Weltenbauer, our reseller and organizer of the event, will open their media-space for a two hour presentation about "Digital Fashion Design".
Visit us at Weltenbauer "InfoTag" in Wiesbaden 22-march-2018
Seats are limited, please apply for the Workshop HERE
---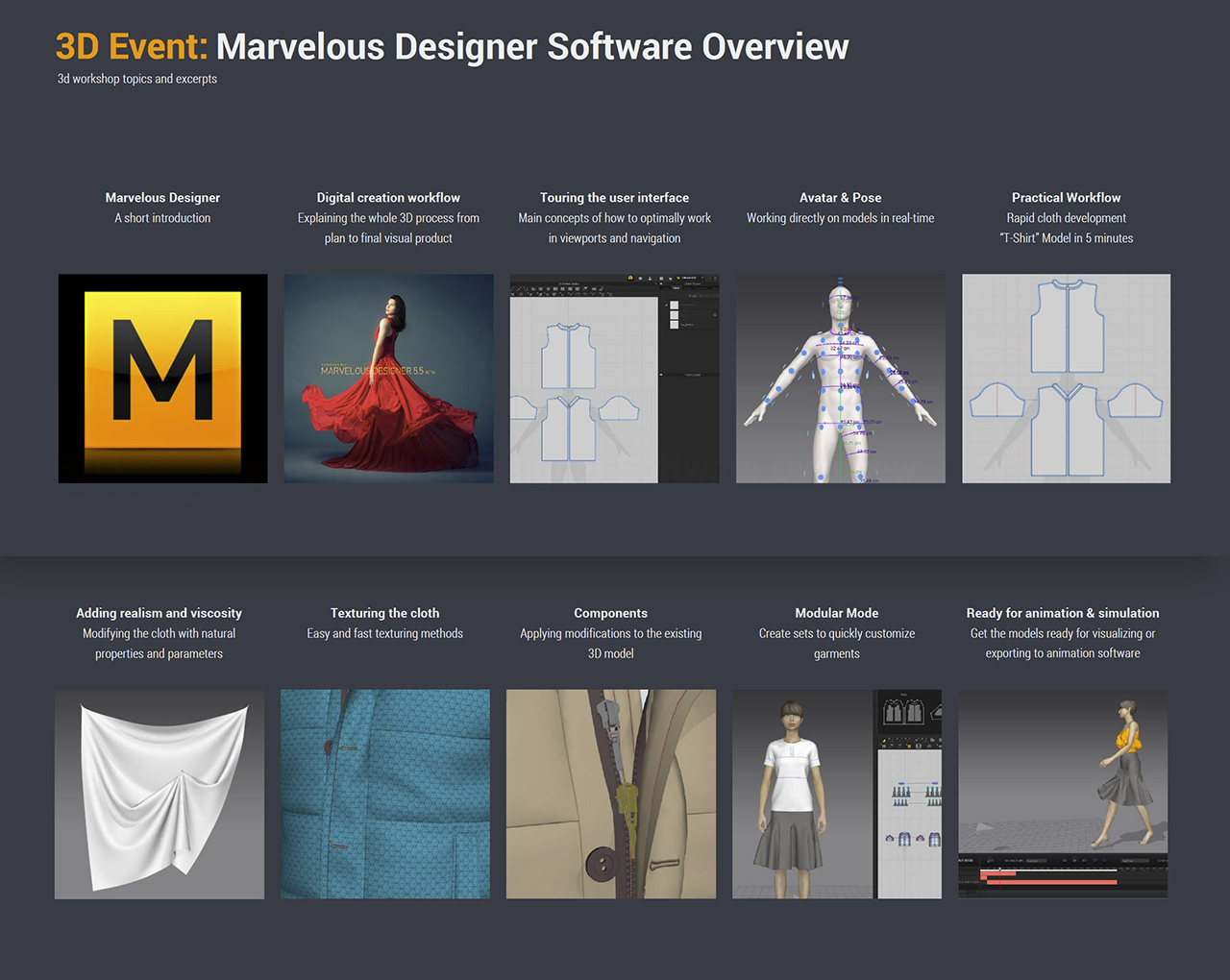 Press Release (german):
Mit dem innovativen Tool Marvelous Designer können Sie Ihre Design-Ideen virtuell in 3D verwirklichen. Ob für Film, Games
oder klassisch für die Präsentation Ihrer Kollection: Marvelous Designer ist das Profi-Tool für Fashion Design.
Lernen Sie bei uns am 22. März die Möglichkeiten kennen und erfahren Sie wie Marvelous Designer Sie unterstützen kann.
HIER gehts zur Anmeldung. Die Teilnehmerzahl ist begrenzt!